Akron, OH - Canal Park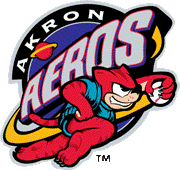 Akron Aeros
Ohio Brewing Company
Akron Zoo

Akron Aeros
AA Cleveland Indians
Eastern League
Canal Park
300 South Main Street
Akron, OH 44308-1204
330-253-5151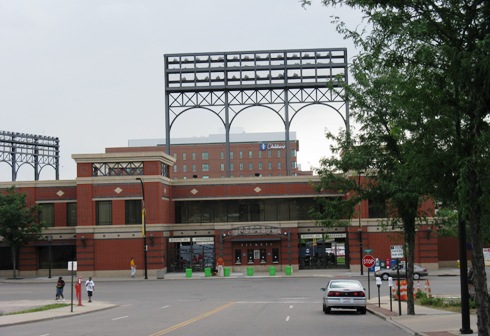 Here's the entranceway. There were others to the left and right of this photo. It is right downtown Aktron. I didn't venture far from the ballpark. Just a block or two to find a place to eat.



Date Visited:
July 27, 2009
Customer Service:
Nice job at customer service. They seemed to know when not to bother me and when I needed assistance.
Music Level/Announcer:
It was fine.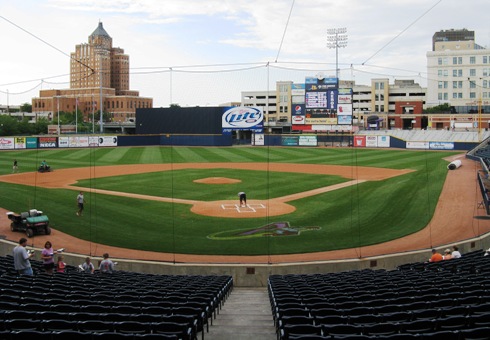 Here's from behind homeplate.
The grounds crew doing their thing.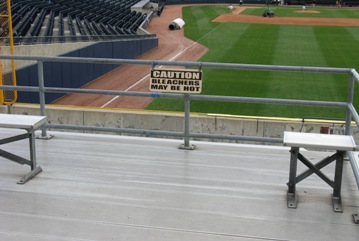 I got to the ballpark early and walked around. This is the strangest sign I've seen. But, then again, I don't normally check out the bleachers at a stadium.


Other Notes:

Lighting was poor for keeping score.
There's a restaurant in the right field called Menches Bros. They claim to be the inventor of the hamburger.
It was Christmas in July night.
Bullpens were below the scoreboard (not on the field).
Local brews were served. Ohio Brewing Company.
Every single player from the opposing team wore hi-socks. Sweet.
The Akron Aeros ended up being the 2009 Eastern League Champions!! Way to go!!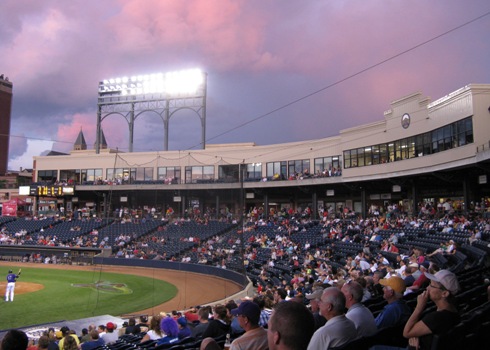 Pretty sky.

I think this was after it had rained a bit.

One level of seating plus sky boxes above the concourse.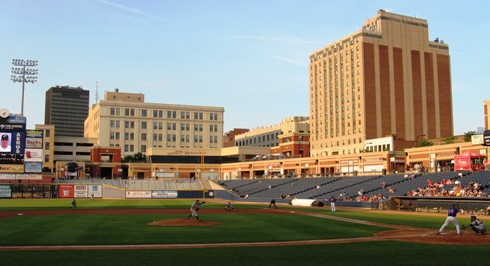 Here's just one of the field.

Scored ending up being Aeros = 9; Seawolves = 0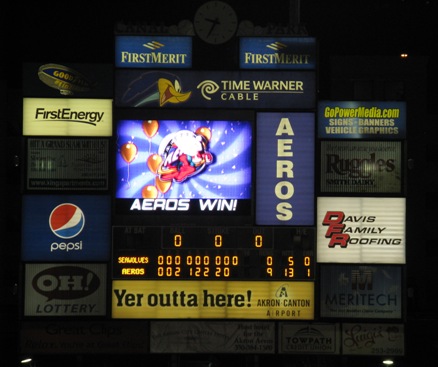 The scoreboard. There're 17 advertisements around that scoreboard

Ohio Page
Home Page