Oakland-Alameda County Coliseum

Oakland Athletics
American League
7000 Coliseum Way
Oakland, California 94621
510-638-4900
Oakland Athletics
Oakland Zoo
Oakland Convention & Visitors Bureau

Website:
Average
Date Visited:
September 17, 2009
Customer Service:
Excellent
Ease of getting in/out:
Nice. I took the BART. There is a bridge one must walk over to get to the stadium. Those fearful (like me) of walking the bridge might have some trepidation. Thank you, Barbara, for helping me get across.
The Athletics website says '100% Athletics' and '100% Baseball'. Very nicely stated. Although the stadium itself is not much to write home about, the baseball experience - really baseball - matches few other MLB stadiums I've attended.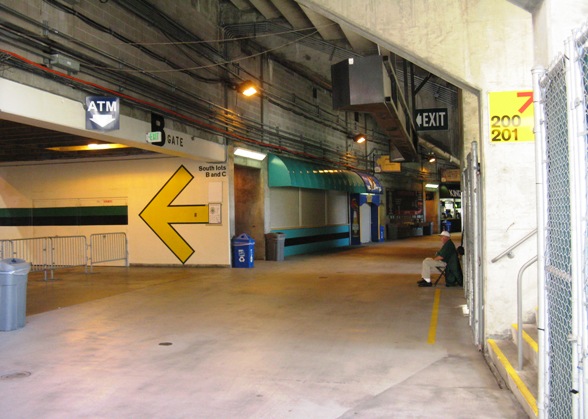 The concourse. The stadium is also used for the Oakland Raiders - football. Areas of the concourse were closed during baseball as shown in this photo.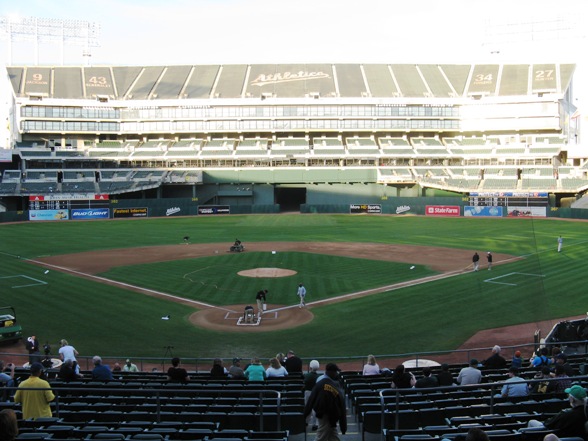 The entire area in the outfield was closed off. In fact, there were covers over the seats. Retired numbers:

9 - Reggie Jackson
43 - Dennis Eckersley
34 - Rollie Fingers and
27 - Catfish Hunter

are displayed on the covers of those seats.




Notes:

The Athletics played the Indians this game
I did get to see Jamey Carroll
Attendance was 10,863
Another fan at the ticket booth offered us a buy one; get one free ticket coupon
Announcer could be heard extremely well. Excellent! Coors Field needs to learn how to do that better.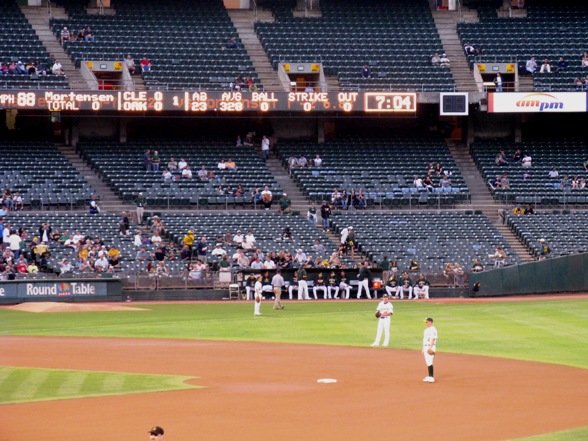 Bullpens were on the field.
This photo also gives a good indication of how few fans were at the game.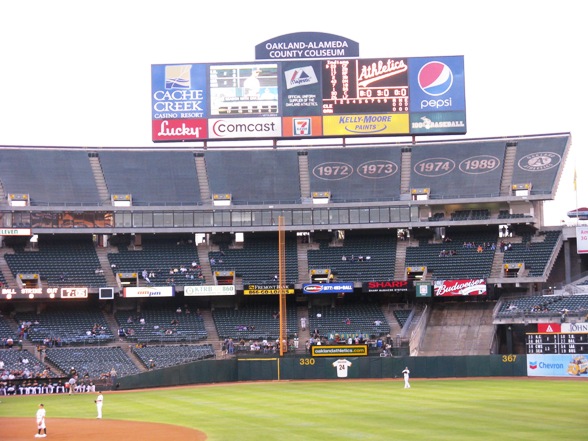 Scoreboard
Some more covered seats

I'm thinking the entire third level was covered this game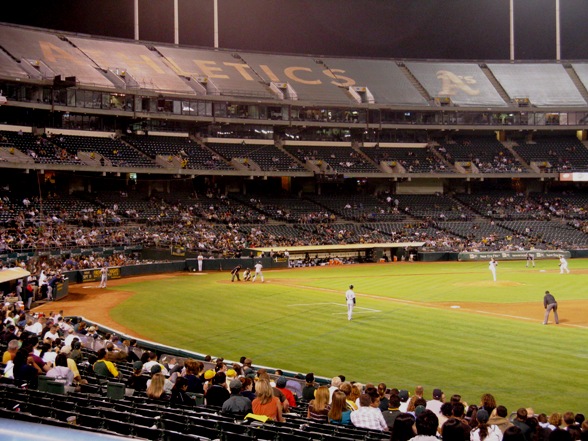 Infield

Stands

Dugouts




Home Page
California Page